We attempted Fall Family Photos together this afternoon. We just did them with our little Canon Powershot and a tripod.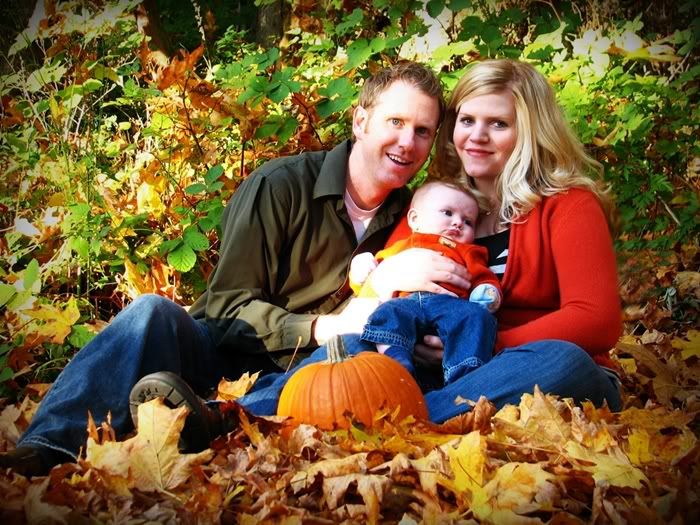 This next one looks good from far away, but not up close (it zoomed in on the background intead of us).
After about 45 minutes of picture taking...
And...
You can't really blame the little fella. He had survived all of church today plus a long afternoon without a nap, and it was kind of cold outside too. Tired...hungry...cold = cranky baby.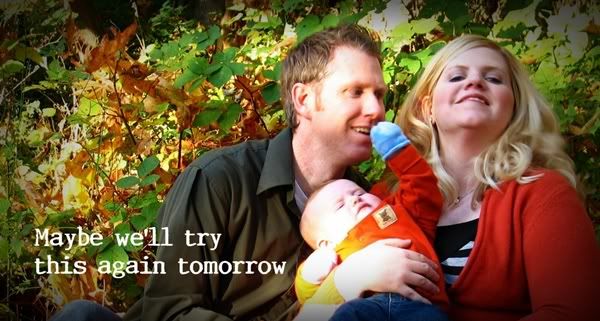 P.S. We went to Snoqualmie Falls yesterday. It was beautiful.
Preston before we left for Snoqualmie Falls:
Preston after we arrived to Snoqualmie falls: