Well, we went and had Family Christmas portraits taken today at Alki Beach in Seattle - thanks to my talented photographer
dad.
Since we want to save our favorites as a surprise for our e-Christmas card this year for everyone, we thought it would be fun to give you a little preview though with the ones that didn't exactly make the cut.
Enjoy!
It was hard to get everyone looking at the camera at the same time...one person looked great, but someone else was looking away. Preston is so cute in this one, but look who is not looking at the camera?
Next: Putting on some lipgloss. "Will how do my lips look?"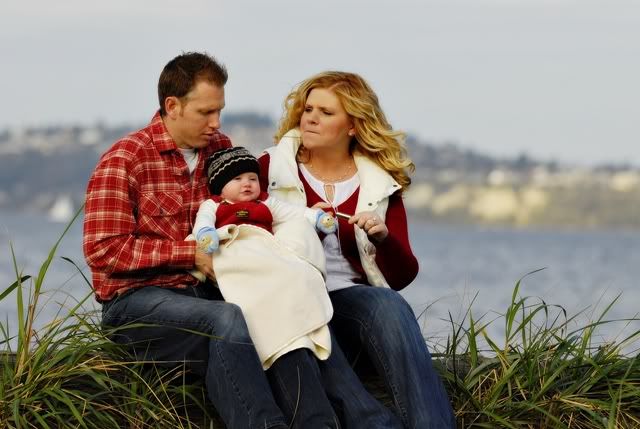 Okay, the next ones were seperate from our little family photo session.
Preston had his own private photo shoot with Grandpa. He got to sit on our piano bench in front of our Christmas tree and be cute. We are calling these his 6 month pictures because he will be 6 months old on Dec. 13th.
I have to say...um....I loved them ALL. I am a tad bit biased though. But these were a couple of my favorites...just classic Preston expressions.
And then if those weren't cute enough, check this guy out!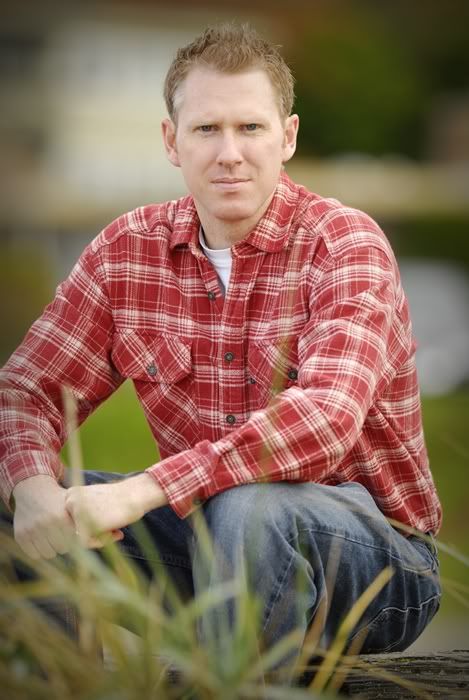 Pretty handsome eh?
I have to laugh at Will's shirt though. I told him that we were all wearing red and white for our Christmas pictures, and he brought all of these clothing possibilities to me to pick from for him. None of them which were red or white. So we went to his closet and found he only had one reddish shirt. This plaid one was it. He doesn't usually wear this shirt because we both think it makes him look like a backwoodsman or a logger or something. So the entire time we were getting ready in the bathroom before leaving, he was making up this logger song and was singing it in a deep voice. It went something like "I'm a logger man yes I am and I can sing bass....cuz I'm a logger man yes I am..."
So I laughed pretty hard, but I'm pleasantly surprised by the pictures. His shirt was actually perfect for these.