To my Studmuffin,
I'm glad you enjoyed the 12th row 20 yard line tickets to the BYU vs. U of W game on Saturday. And the free parking. And the fact that all three of us got to go.
Personally, I really enjoyed people watching. :) And your many attempts to explain to me what a first down is.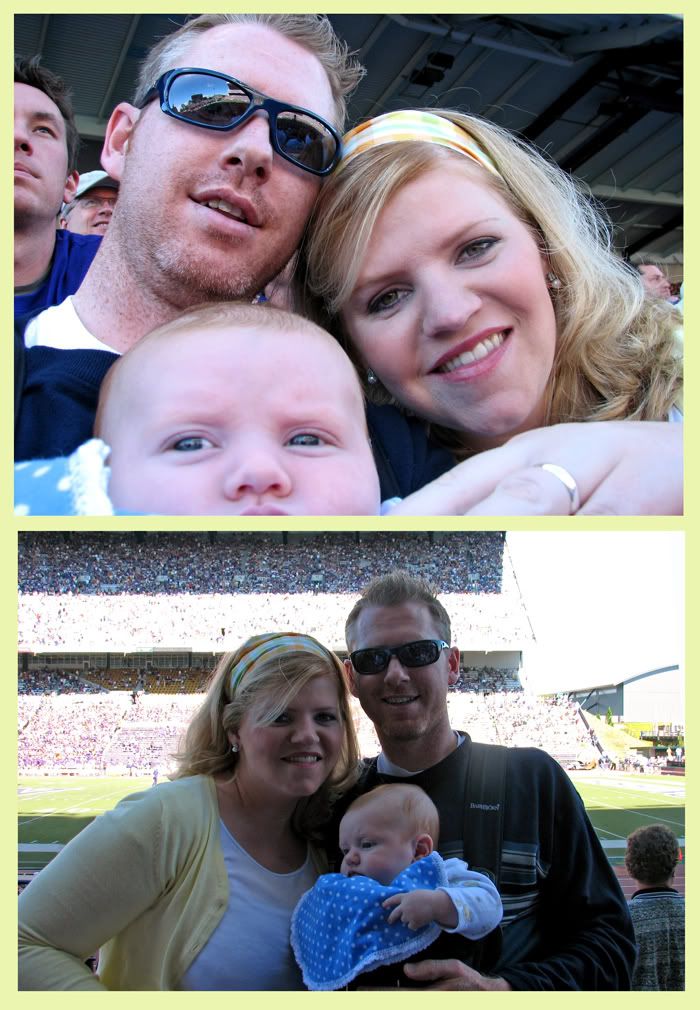 I think our little guy endured his first football game okay. Hopefully he can still hear.

You blended in quite well with all the other bajillion Mormon dads carrying their babies around in Baby Bjorns, but I mut say you two were definitely the most handsome.
Even with your 4-day old scruff.
And of course the little adventure after the football game was fun too.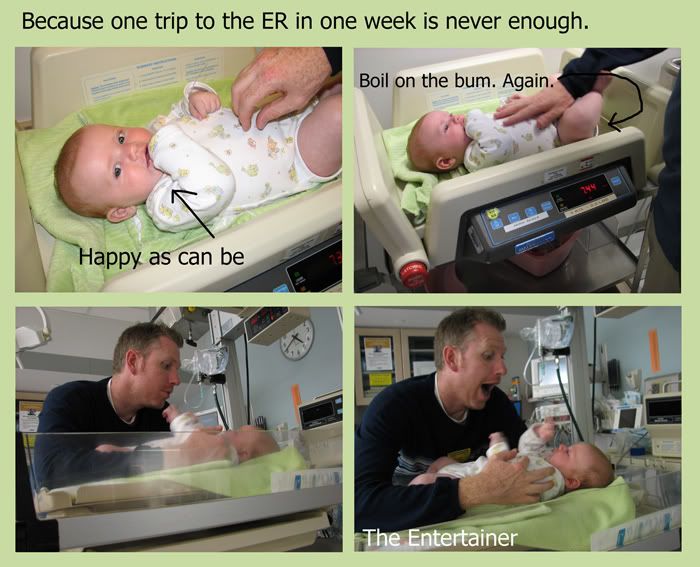 I have been enduring wiping up pink berry flavored spitup all day. But Preston seems to be handling the antibiotics like a champ.
I'm glad that we finally got a chance to enjoy Seattle in good weather. Pretending to be tourists was a blast. I am sad that we missed the last departing Duck tour, at least we got to take pictures underneath the Space Needle and ride the ferris wheel.

Thanks for being a kid with me again. Let's do it again! I love you so much.
It's your turn to plan our next outing, by the way.
With armfuls of loves and kisses,
Wifey